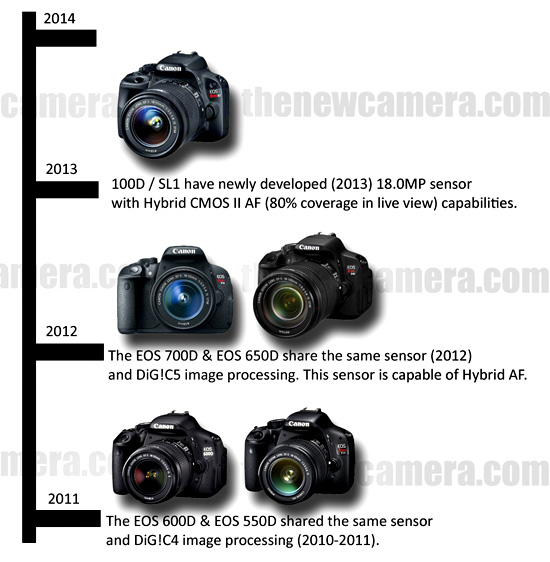 According to our research we can confirm you that Canon 100D features newly developed sensor, Canon 650D / T4i and 700D / T5i shares the same sensor.
The EOS 100D sensor is a newly developed (2013) 18.0MP sensor with Hybrid CMOS II AF (80% coverage in live view) capabilities.

The EOS 700D & EOS 650D share the same sensor (2012) and DiG!C5 image processing. This sensor is capable of Hybrid AF.

The EOS 600D & EOS 550D shared the same sensor and DiG!C4 image processing (2010-2011).