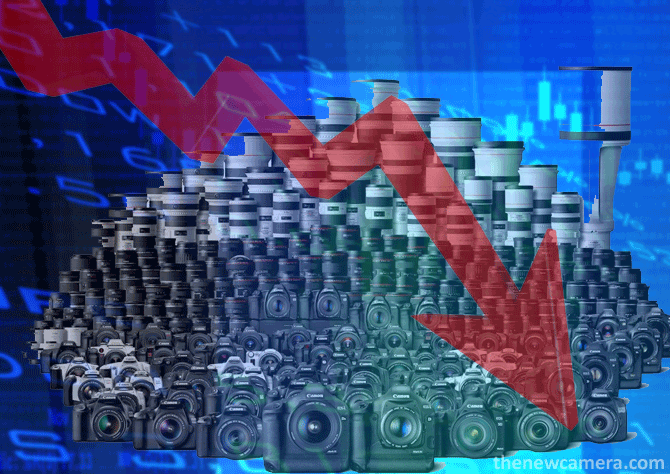 After analyzing the market trend from past few years the well known credenceresearch team created global market revenue and sales volume graph of Global interchangeable and non-interchangeable cameras.
According to the latest market report  published by the credence  Research and seats the digital camera market will fall and the shipments demand will be declined continuously in upcoming years.
Just a decade ago digital cameras was one of the world most popular products in the consumer industry, but after the announcement smartphones the sales of the compact cameras are almost touched ground, the sale of DSLR as well as mirrorless cameras also affected companies like Nikon and Canon  profit is going down every year.
---
Canon Profit going down – from Archives
Take a look at the list of articles below we are publishing one by one continually from the year 2012.
---
Take a look at the stats published by Mayflower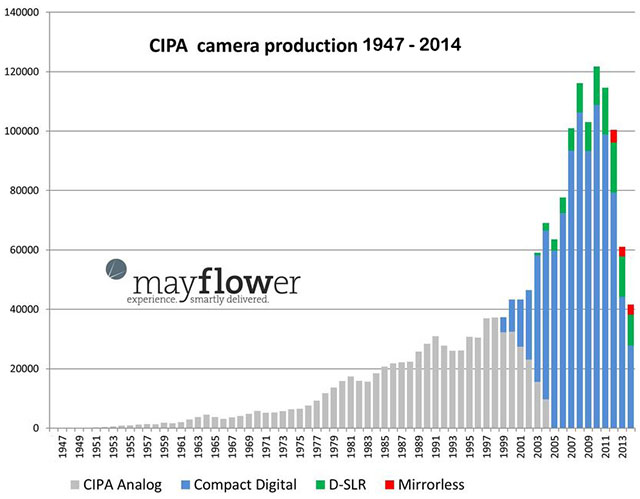 You can clearly see that the camera sales was on peak from 2009 to 2011, after that market started shrinking rapidly.