Sony in general put whatever the best tech they have in upcoming camera. Same with the Sony A7 III, they have used the newly developed 24 MP BSI CMOS sensor and their Bionz X image processor.
Pro vlogger Max Yuryev tested out all Sony A7 III, Sony A7R III, Sony A6500 and Panasonic GH5. And the result was amazing.
Sony A7 III First High ISO Test
We have recovered shadow details 25% to make easy for you to detect noise in the first look.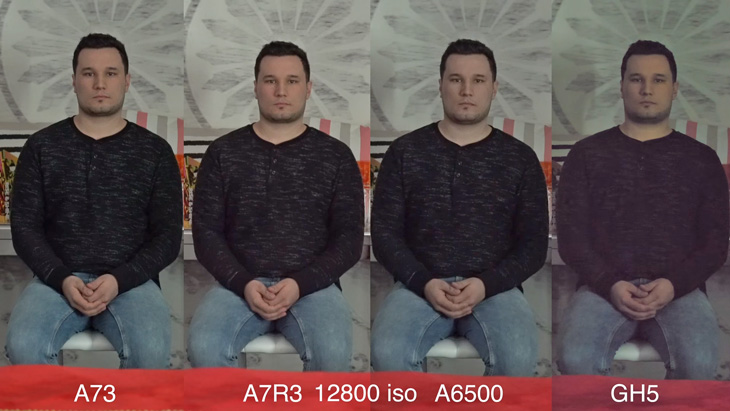 You can see the level of noise at ISO 12800 while all the three Sony cameras including the Sony A6500 showing excellent noise control and perfect color output.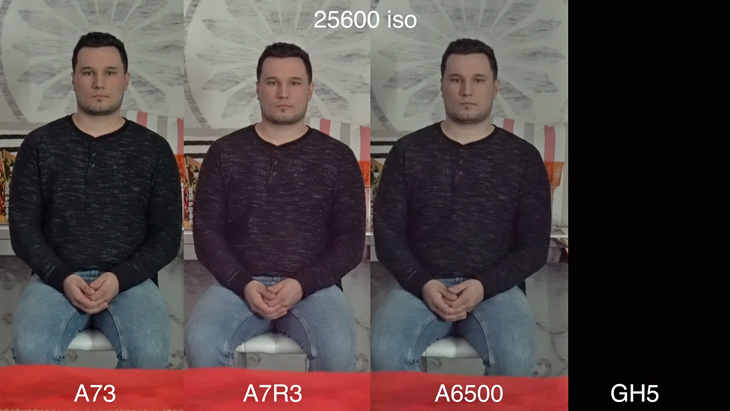 Panasonic GH5 is not able to push ISO limit upto 25600, now one more surprise here. The Sony A7 III and Sony A6500 controlling noise better than the A7R3 camera.
WOW, Sony A7III at ISO 51200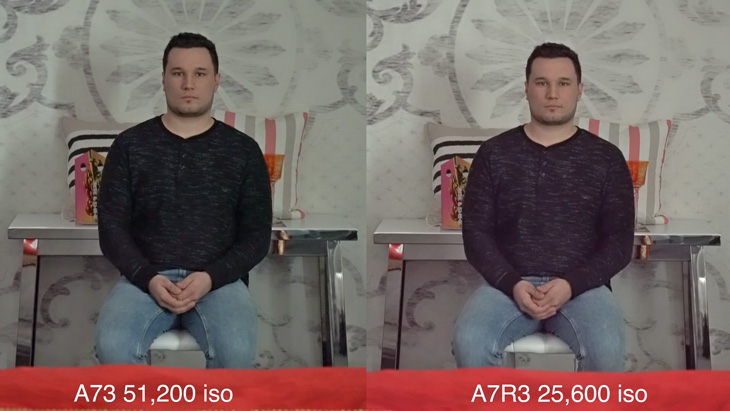 Even at ISO 51200 the Sony A7III camera showing excellent output compared to the Sony A7R III which is limited to ISO 25600.
Pls watch this Video in a bigger monitor with a resolution higher than HD to notice the difference.
also see – What's Next – Sony A7S III or Sony A6700 ?
You can download high res file from the link below.
Click here to download / View High resolution test files
Get the new Sony A7 III camera  – | B&H
Update – Keep in mind it's a Video Test – Still image test may vary from the above results
stay with us (FACEBOOK | TWITTER | GOOGLE+) If you have time –>see more Sony Alpha Rumor.