Everyone is aware with word camera which helps to capture beautiful images. Now days mirrorless camera becomes trend for user of camera. As there are few best mirrorless cameras available in market which is mentioned below:
#1 – The Best Mirrorless Camera for its Price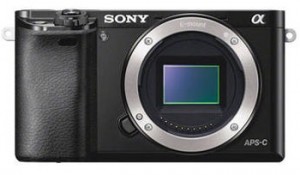 A6000 is one of the best camera I have ever used, the camera is a excellent balance of features and price, the A6000 features 24 Megapixel Hybrid APS-C Sensor, the Fast Hybrid AF & 179 Phase-Detect Points works even when you are using 11fps of continuous shooting mode. The camera offers Full HD 1080i/p video recording is supported at both 60 and 24 fps frame rates to produce high resolution movies with a smooth, cinematic look.
Built-in Wi-Fi connectivity enables the a6000 to instantly share imagery to mobile devices for direct sharing online to social networking, via email, and to cloud storage sites. NFC (Near Field Communication) is also supported, which allows for one-touch connection between the camera and compatible mobile devices; no complex set-up is required.
The Good: Image quality, Hybrid AF, Full HD 60FPS, NFC
The Bad: None
Also take a look at —  Sony A6000 Recommended Lenses
Buy Sony A6000 at Amazon
---
#2 Best Mirrorless Camera [If Price Doesn't Matter]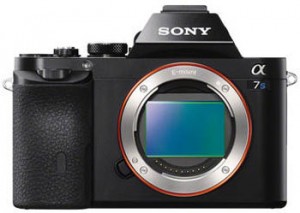 The Sony A7S camera features ultra high sensitive 12MP Fullframe sensor enables you to capture subjects in extreme low-light condition, the camera ISO range can be boosted up to 409600 in still and video mode both, the camera uses electronic and mechanical shutter (both) and give you a shutter range of 30 – 1/8000, the camera can capture up to 5 fps at 12.2 MP for up to 200 frames.
The a7S is able to output uncompressed UHD 4K (3840 x 2160) at a 4:2:2 color depth over HDMI to compatible third party recorders, you can also record super slow motion movies, 120 fps is possible at 720p using an approximately APS-C sized center crop of the sensor. 120 fps recording allows for about 5x slow motion when played back in 24p.
Built-in Wi-Fi connectivity enables the a7S help you to share your images and use your camera from a distance with the help of your smart device.
The Good: World best camera for Landscape, Event, Wedding and Night-Life Photography
The Bad: Price
Buy Sony A7S from Amazon and Adorama.
---
#3 High End APS-C camera with 28 MP sensor, 414 AF points and 4K recording, but limited lenses.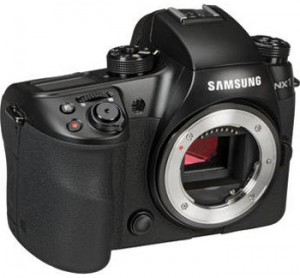 The Samsung NX1 is one of the most advance mirrorless APS-C camera the world have ever seen, the camera features a massive resolution of 28 Megapixel by maintaining good shadow details and enhancing low-light performance throughout the camera's 100 to 51,200 ISO range.
The most advance part of this camera is the Hybrid Autofocus system that utilizes 205 phase and 209 contrast-detection autofocus points to acquire focus quickly and precisely.
The Camera can capture 15 frames per second @ 28 MP by maintaining the Auto Focus. The shutter speed can be bossted upto 1/8000.
The Samsung NX1 allows you to capture 4K Recording at 24 fps, UHD Recording at 30 fps and 1080p Full HD Recording at up to 60 fps.
The camera features advance sharing controls, WiFi and NFC allows you to easily share your files to other remote devices and you can also control your camera with the help of Android or Apple smartphone.
The Good: Best camera in its class / Best high End APS-C camera
The Bad: Limited amount of lenses available
Buy Samsung NX1 from Amazon || B&H
---
Best M4/3 camera till date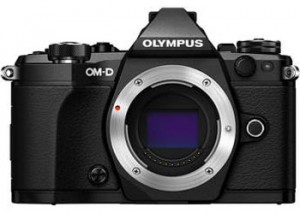 Olympus E-M5 Mark II uses a 16-megapixel High-Speed Live MOS Sensor and Olympus' TruePic VII image-processing engine, camera's sensor allows for a maximum ISO of 25,600. The other most important feature is the 40MP High Res Shot can be generated via this camera with the help of newly implemented sensor shift image capature technology, but keep in mind that the camera need tripod while taking 40MP Stills.
The camera features contrast detect system, so contrast based system is active either you are shooting still images or recording videos.
The other most important feature 5-axis image stabilization, the ultra-sensitive 5-axis VCM (voice coil motor) employs updated gyro sensors for a full 5 exposure steps of compensation.
Other features include interactive, high-resolution and high-magnification electronic viewfinder. 3″ touch-screen LCD monitor, with variable angle positioning. Built-in Wi-Fi for instant connectivity.
The good: Best M4/3 camera  till date for still shooters.
The Bad: Small M4/3 sensor
Buy it from Amazon || B&H Store