We have collected some HIGH ISO JPEG images of  Panasonic GH3, Sony NEX 7, Olympus E-M5, Fujifilm  X-E1, Sony NEX-5N, Canon EOS M . Click to en-large, Take a look at the images – share your thoughts with us.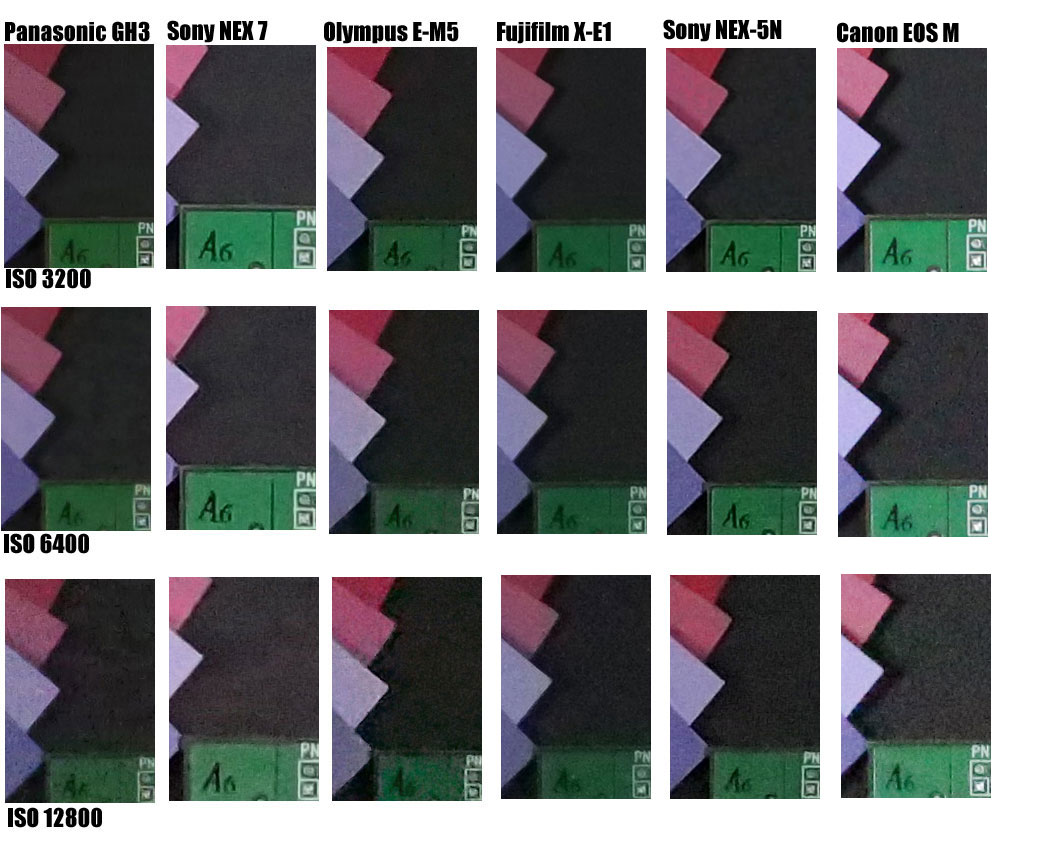 Top two performer are Sony NEX 5N and Sony NEX 7,  images are clear even at ISO 6400, in the next slot we have Canon EOS M, Fuji X-E1 and E-M5 at bottom we have Panasonic GH3.
image credit – focus-numerique.com
---
Support New Camera Buy Music CD or Digital Camera at amazon it helps this site, and you do not pay anything extra, it is just a way to help support this site.