World Best Compact Camera 2020

If you looking for the best compact camera for you then you have reached at the right place. We have tested all the available compact camera to date and written our guide. We have talked to the users of this camera and realized what common problem faced by users while using these cameras.
Here we haven't put any restriction of price, we have selected the best available compact that will deliver ultimate image quality to you.
1.  World Best Compact Camera – Sony RX1R II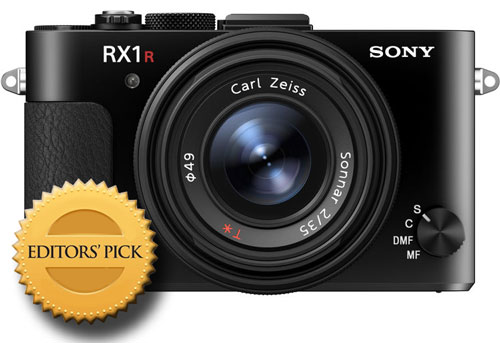 Buy Sony RX1R from Amazon.com | Amazon UK | B&H
Undoubtedly the Sony RX1R II is the best compact camera of the world. The Reason behind the selection of the camera is un-matched image quality of the camera coming from a 42 Megapixel CMOS sensor of Sony A7R II camera and 399 Phase AF points help to lock AF in no time.
The camera is free from shutter shock since it employs leaf shutter. The Auto ISO can be defined while using custom settings and it's perfect for casual shooting. Since the RX1 R II doesn't have built-in image stabilization or IS lens and it deploys a super high resolution sensor I personally recommend you to keep you shutter speed 1/125 minimum while capturing hand-held shots.
The PDAF sensor gives you excellent accuracy with blazing Fast AF Speed you may imagine from a compact camera. The next best thing is 42MP allows you to recompose images on the fly. The biggest issue is it's the high price tag of $3299.
The large / Fullframe sensor of the camera creates amazing DOF when it requires with fixed 35mm F2 lens. The camera allows great aperture and focus controls, built-in electronic viewfinder that makes it a perfect camera of the world.
Short Battery Life and No touch Screen
Now let's talk about the problem that we have faced while using the Sony RX1R camera is battery life. So if you really want to shoot live event or project then you have to keep 2 or 3 extra battery packs.
Overpriced ?, yes it's an overpriced camera due to lack of full-frame compact competitor (expect Leica Q) Sony free to tag the price somewhere bit less than Leica Q camera.
We highly recommend you to get the Sony RX1R camera.
Main Rivals

Get Sony RX1R II from Amazon | B&H                       Leica from Q Amazon | B&H
The main Rival of the Sony RX1R camera is Leica Q. The Leica Q features a 24 MP sensor which is just half of the Sony RX1R II 42 MP sensor. Despite having a sensor with large pixels, the low-light performance of Sony RX1R is better as well as the Sony RX1R II have an upper hand in AF performance.
Compared to Fuji X100T
I have also used the Fuji X100T camera and the size of Fuji X100T and Sony RX1R are almost equal. But the image quality blew out X100T in now time and especially the low light capability of the camera makes X100T feel outdated.
Buy Sony RX1R from Amazon.com | Amazon UK | B&H
---
2. Best Compact Zoom Camera – Sony RX10 III ($1,598)
Sony RX 10 II is an advanced, versatile Cyber-shot camera features the world's first 1.0 type stacked Exmor RS 20MP CMOS sensor guarantees that super sharp images from your kit.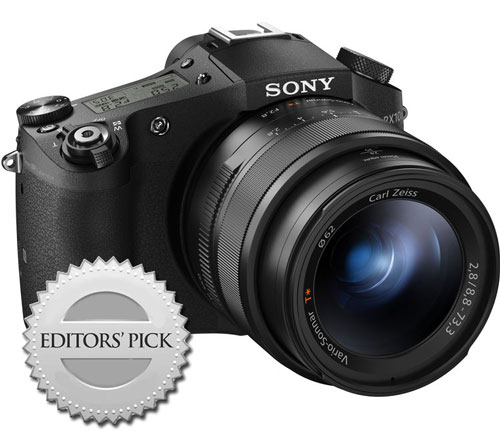 After Sony RX1 R II the camera my 2nd recommendation to my fellow photographers to get is Sony RX10 III. It's really a great package for those who travel a lot. I bet you won't get the image quality same as Fullframe DSLRs and Mirrorless Solution we are using but the main selling point of this camera is its zoom range and highly detailed images compared to regular compact cameras.
I hate to talk about camera specification but the Sony RX10 III camera uses a 600mm zoom lens features a bright aperture range of F2.4 to F4. And if you set your Aperture to F4 then you get super sharp result through-out the zoom range.
The 1kilo camera feels solid like a DSLR.  At most focal lengths the lens is remarkably sharp wide open. Distortion and chromatic aberration are both very well controlled throughout the range. The strongest point of the camera is it's unmatched image quality with high amount of details that matches the output of DSLRs. The 4K is being recorded at XAVC S codec with a wide variety of frame rates  40/250 fps (NTSC/PAL)
Sony RX10 III camera is the best zoom camera your money can buy right now, if you are looking for an affordable option then you should get Canon G3X or FZ2500.
The Main Rivals Canon G3X | Panasonic FXZ2500
Canon G3X ($849) – The Sony RX10 III sensor uses back-illuminated + stacked technologies combined with bit bright lens made by Zeiss and another biggest advantage is Sony RX10 III is able to record 4k video whereas the Canon remains limited to Full HD video only and traditional CMOS sensor  For still shooters as well as Videographers we recommend you to buy Sony RX10 III camera. Comparison Here. But if you are looking for an affordable solution then Canon G3X is a perfect camera for you.
FZ2500 ($1,197) – If you are happy with bit sacrifice in image quality, no weather sealing and 5X less zoom lens then you can consider the FZ2500.