We have selected the 7 best compact cameras under $700, which the users can choose as their need. but before we move forward let's take a look at the list of camera with respective price tags.
| | | | | | | |
| --- | --- | --- | --- | --- | --- | --- |
| Canon G7X Mk2 | Panasonic ZS100 | Ricoh GR II | Nikon DL 24-85 | Canon G5X | Fuji X70 | Canon G1X Mk2 |
| $699 | $697 | $619 | $646 | $699 | $699 | $649 |
If we talk about the types of sensors used in all these cameras than here out of all these cameras only two of the cameras Ricoh GR II and Fujifilm X-70 sports APS-C size sensors while the others feature 1" sensor and only Canon G1X Mark II in the list that comes with 1.5 inch sensor.

The sensor size plays an important role in image quality. As we know the camera with larger APS-C size sensors helps you to capture better quality images with more details, it is also better for isolating a subject in focus while having the rest of the image blurred (DOF), the larger sensors generally provide more dynamic range and improved low-light performance.  Hence the camera with APS-C size sensors is definitely superior to the cameras which sport 1" sensor or 1.5 inch sensors.
---
Best Compact Camera
BEST CAMERA UNDER $700 IS FUJI X70 WITH APS-C X-TRANS SENSOR
We have used all the cameras for several week and finally we came to conclusion that the Fuji X70 is best among all under $700 price tag.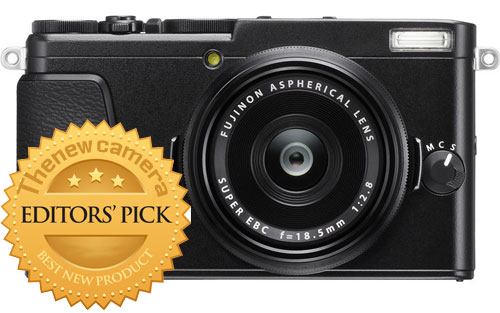 Buy Fuji X-70 from Amazon.com | B&H Store
Based on our extensive research we have found that the Fuji X70 camera is the best camera available under the $700 range. The fuji X70 camera comes with 16 Megapixel  a unique X-Trans pixel array and the sensor is designed in such a way that it comes with a randomized pixel pattern to eliminate the need of an optical low-pass filter for reducing moiré and aliasing and X-Trans sensor also works to provide highly effective noise reduction and makes it a superior among them.
Due to Hybrid AF sensor the Fuji X70 camera locks AF in now time and captures teck sharp images without losing any single frame. Fuji touch screen offers touch and shoot AF, so you can capture your image with a pin-point focus on the subject.
Fuji X-70 in camera RAW converter works great, it gives you excellent JPEG files with rich details, sharpness and dynamic range.
Built-in Wi-Fi permits wireless image sharing to and remote camera control from linked smartphones and tablets using the Fujifilm Camera Remote app.
Best camera under $700 range, features low-pass less architecture. Hybrid APS-C CMOS sensor with 51200 ISO range, touch and shoot LCD with WiFi and NFC.
One of the best compact camera that produces DSLR style images
---
other choices / Runner-up of APS-C competition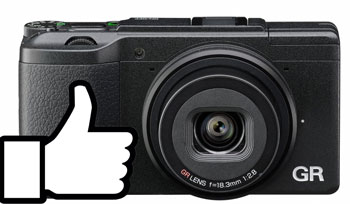 Ricoh GR is also a excellent choice just after X-70, the camera features almost same core specification as of its predecessor GR expect the presence of wireless connectivity.
The image quality of the Ricoh GR camera is indeed very good and while using it for more than a week I personally found that camera have very well controlled noise performance and images are completely usable upto 3200.
However we are keeping below Fuji X 70 camera since the GR II camera doesn't have hybrid AF system, uses old sensor as of it predecessor.
Final word: The Ricoh GR is really a very good camera but at the same price tag we are getting X-70 that really features excellent core specification compared to Ricoh GR II camera, so we recommend you to go with the X-70.
---
Best Compact with large sensor and Bright Zoom Lens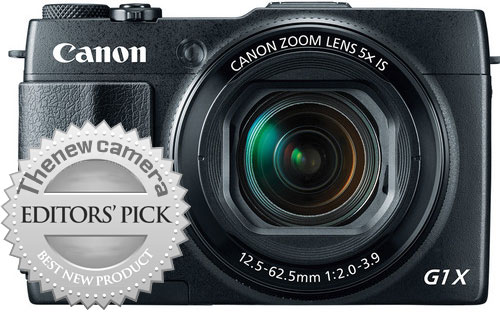 Buy Canon G1X Mark II from Amazon || B&H ||
Among all the camera the Canon G1X Mark II creates excellent depth of field with its bright zoom lens paired with large 1.5 inch sensor, undoubtedly while using the camera I feel that one of the best Canon compact camera I have ever used. The Canon G1X Mark II is a excellent camera for its price.
Canon G1X Mark II 2nd on our list due to image quality when compared to Fuji X70, but the camera offers 5X optical zoom with Hybrid optical image stabilization.
However the Canon G1X Mark II video mode is not as good as RX100 M3 8 Nikon DL 24-85mm camera, hence you want a ultra-compact size camera and DOF doesn't matter to you (less interested in portrait shots) then you should go with Sony RX100 M3 or DL 24-85.
Final Word: One of the best Compact camera ever made by canon with rock solid body, larger sensor and bright lens.
---
Other Recommendation
Best Video Camera with Blazing Fast Auto-Foust – Nikon DL 24-85, unfortunately the shopping schedule of the camera is delayed till sep, 2016. We can't comment on the image quality or usge of the camera.
Also see Best Compact camera Under $500