Nikon D4s is one of the most demanding camera among the professionals shooters throughout the world.  Nikon D4S features 16.2-megapixel FX-format CMOS Sensor (36 x 23.9mm), engineered in the core of the Nikon to deliver an immersive dynamic range, with exceptionally low noise.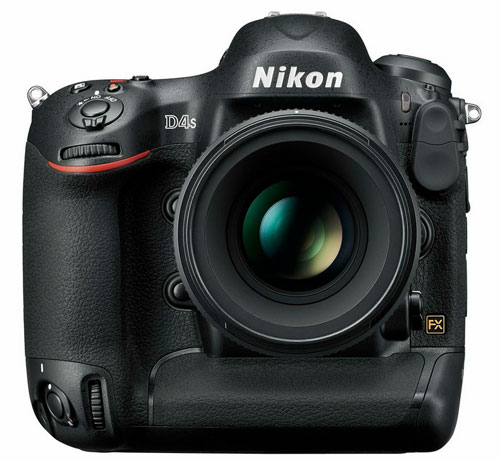 Image sensor shows brilliant work in the latest generation of Nikon's powerful image processing engine, dubbed EXPEED 4, to bolster image quality, color and sharpness in both stills and video. However, looking at the specs of this creative design of Nikon d4S is undoubtedly brilliant, take a look at the list of Best accessories for Nikon D4s.
High Recommended Lens for Nikon D4s
Nikon – AF-S NIKKOR 24-70mm f/2.8G ED Lens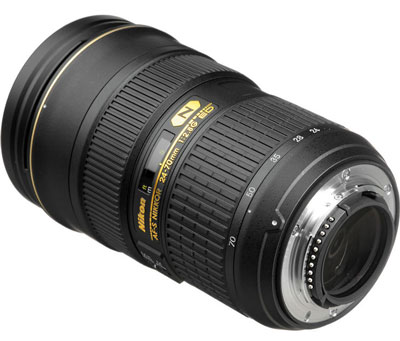 Buy this Lens from Amazon or B&H
I just want to say it is one of the best FX lens ever designed by Nikon, This is definitely one of the fastest, sharpest and most accurate zoom I have used. Highly recommended for professional shooters.
---
Best Memory Card for Nikon D4s
Sony – 32GB G Series XQD Format Version 2 Memory Card- The XQD card is the best card I have ever used personally and it will never allow you to miss a single frame when you shooting a sports event with continuous burst mode or recording a full HD 1080p video at frame rates up to 60 fps from your Nikon D4s camera.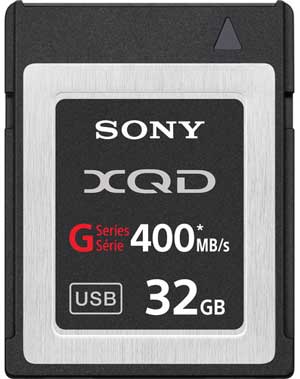 Buy this Memory Card from Amazon or B&H
With data read speeds of up to 400 MB/s and write speeds of up to 350 MB/s you can transfer your various media files even the larger files quickly.  A creative USB 3.0 adapter will be supplied to offer ease of uses for professionals. The optimized flash memory and Sony's unique controller enable the high-speed data processing of this G series XQD memory card.
---
Best battery for Nikon D4s
Nikon – EN-EL18a Rechargeable Lithium-Ion Battery (10.8V, 2500mAh) – The battery features capacity of 2500 mAh and also offers an output voltage of 10.8V. You must have an extra pack of 2 batteries always with you to keep yourself power-packed while shooting a event or project without worrying about your batteries.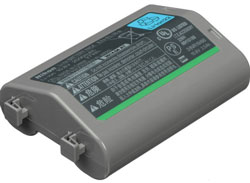 Buy this battery from Amazon | B&H
The EN-EL18a is supplied with the D4S camera and is offered here as a spare or replacement part. In a nutshell we can say that a highly compatible battery for Nikon D4s and made by Nikon.
---
Watson – EN-EL18 Lithium-Ion Battery Pack (10.8V, 2600mAh) – This replacement battery is not made by Nikon and offered by a third party at an affordable price point. The battery features a capacity of 2600mAh and 10.8V of output power helps you to use this battery for your Nikon D4s DSLR.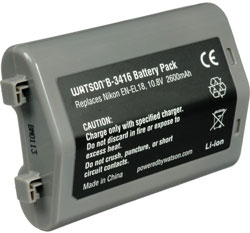 Buy this battery from Amazon | B&H
However, Small and lightweight, lithium-ion batteries can be charged or discharged at any time without developing memory effect.
---
Best Flash unit for your Nikon D4s
Nikon – SB-910 AF Speedlight- The flashlight looks like it has been engineered for Nikon D4s, Its lighting performance is more than an ordinary Featuring Nikon's versatile i-TTL (intelligent through-the-lens) metering for on camera or wireless flash control.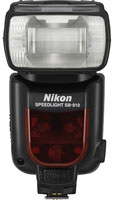 Buy SB 910 flash from Amazon | B&H
This flash is built very well with plenty of features. Perfect for high speed sync either on or off camera with impressive results. Super fast recycling time, and let me assure you that the flash will be lasted almost the entire day on one set of batteries even after extensive use.
---
Remote Control
Vello – Wireless ShutterBoss Timer Remote (Nikon 10-Pin Connection)-  Features very option that you may need from a wireless transmitter, Like self-timer, interval timer, long exposure timer, as well as controlling the number of continuous shutter releases within this remote control.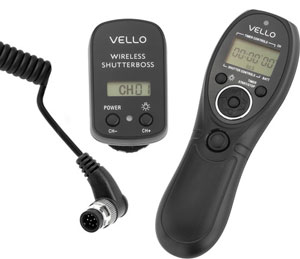 Buy the Vello Wireless Transmitter from Amazon | B&H
Timer delays, exposure times, and intervals can be set for up to 99 hours, 59 minutes, 59 seconds, in one-second increments. You can also choose anywhere from 1 to 99 continuous shots or you can set the ShutterBoss to take an unlimited number of photos. The receiver uses a CR2 lithium battery, and the transmitter uses 2x AAA batteries, which can last up to 4 years on standby.
---
Wireless File Transmitter
Wireless and transmitter- The WT-5A respectfully work in transmitting images to an FTP server or computer without losing its speed and that will be twice as fast as the previous WT-4A transmitter.
Operate the D4 via Camera Control Pro 2. From one master camera, simultaneously release up to ten remote D4/WT-5A combinations.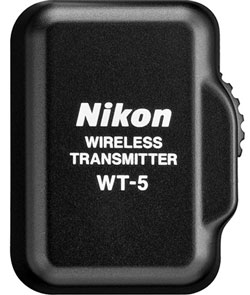 The utilizing the benefits of HTTP mode you can use the web browser on your iPhone or iPad to operate camera controls or begin Live View shooting, including starting and stopping HD video and more.