No Doubt the Canon 7D mark II is racing too fast and snatched popularity within a short time. As we know the remarkable camera features 20.2MP APS-C CMOS Sensor that ensures you that Razor sharp images and its marvelous 65-point all cross-type phase-detection AF system to keep you more steady by providing quick and accurate focus of the subjects.
After getting a countless of positive feedbacks one thing is so obvious that the camera has done its work and fulfilled the wishes of many passionate photographers.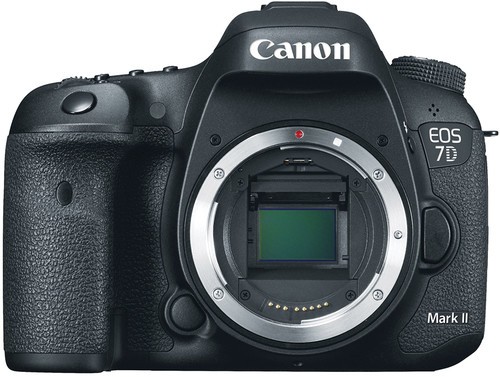 If you liked the work of this 7D mark II then you must be eager to know something more about this camera regarding which is the best fitted memory card, best flash, best batteries and some accessories?
We tried to reduce your more efforts and decided to choose some best above mentioned accessories through which you can apply your own thoughts whether you would like all these or not? We hope you like these.
Best Memory Card for Canon 7D Mark II
SanDisk – 32GB Extreme Pro UHS-I SDHC U3 Memory Card (Class 10)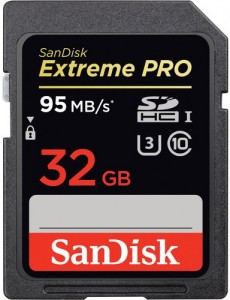 SanDisk Extreme PRO 32GB Flash Memory Card from Amazon | B&H
We have chosen this SD card for your favorite Canon 7D mark II because this SD card can be a good home for your images that will keep you all either adventurous or frolic moment memories more loud and safe.  When you take shots and create videos the card provides high-speed data transfer and captures all your data and continuous burst files without any noticeable lag. The SDHC memory card rated Ultra High Speed Class 3 (U3) and SDHC Class 10, offering up to 95 MB/s read and 90 MB/s write speeds. On can't be wrong in committing it as a best card for RAW + JPEG burst shooting modes and fast-action Full HD video recording.
The incorporation of power core controller with this card to deliver faster performance, distributing image data across the card more rapidly and efficiently. An advanced Error Correction Code engine has been engineered within the card's design to offer you superb data integrity and card reliability during read and write.  The recovery of lost and accidentally deleted files is possible by RescuePRO data recovery software.
So you have seen all the features of this 32GB Extreme Pro UHS-I SDHC U3 memory card now you are raised to take choice we won't force it.
Best battery for Canon 7D Mark II
Battery- The Canon – LP-E6N Lithium-Ion Battery Pack (7.2V, 1865mAh) 
Buy LP-E6N from Lithium from B&H and Amazon
The Canon – LP-E6N Lithium-Ion Battery Pack (7.2V, 1865mAh) will be a smart battery for your Canon 7D mark II. This battery won't let your 7D mark II to go in hibernation quickly by constantly supplying power; it is compatible with the LC-E6 and LC-E6E chargers and offers a capacity of 1865mAh with an output voltage of 7.2V.
Watson – LP-E6N Lithium-Ion Battery Pack (7.4V, 2000mAh) –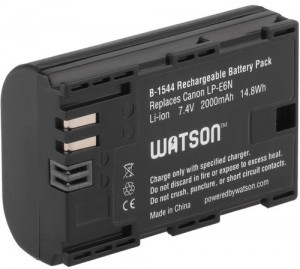 Buy Watson battery for Canon 7D Mark II from B&H and Amazon
We are keeping two options in-front of you, this battery is also be the compatible choice for Canon 7D mark II and bit affordable compared to Canon original battery pack. This battery packed the features of 2000mAh capacity, 7.4V of output power, and 14.8 watt-hours. Small and lightweight, lithium-ion batteries can be charged or discharged at any time and the good thing is that no need to develop memory effect.
Best Flash for Canon 7D Mark II Camera
Canon – Speedlite 600EX-RT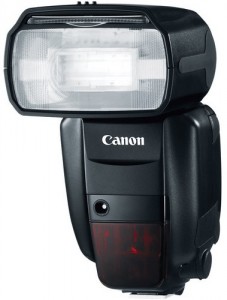 Canon – Speedlite 600EX-RT from Amazon | B&H
The flash is responsive, incredible reliable and super easy to use. I give my highest recommendation for this product. I am a Canon DSLR user and believe me it is much easier to switch between normal and slave mode than the old 580EZ flash. The flash will cost your approx $499. If you are looking for an affordable flash then we have a recommendation for you.
Bolt VX-710C TTL Flash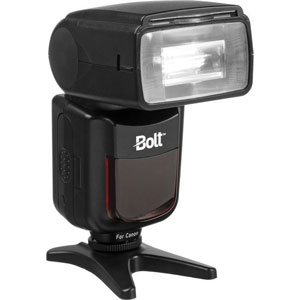 Buy Bolt VX-710C TTL Flash from Amazon | B&H
The bolt VX 710 is also a affordable and very good flash unit for its price, the flash is well built and very easy to use, the flash does have very fast recycling time but it gets heat-up when you use too quickly for burst shots (15+ trigger in 1 minute). wireless trigging is also a great feature inside the Bolt 710.