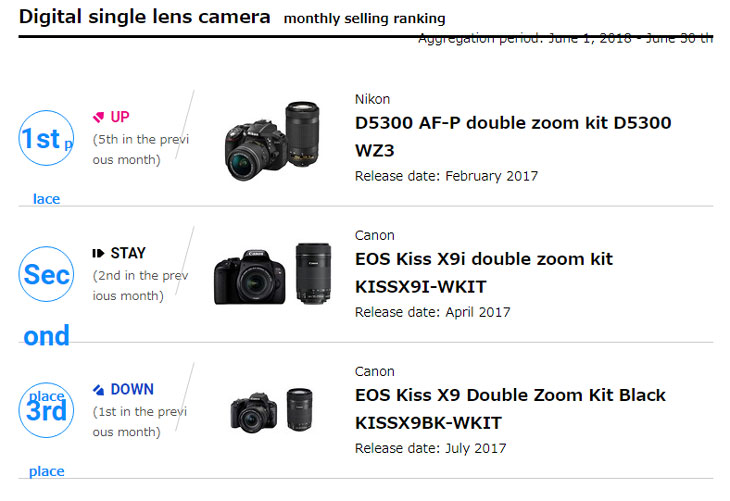 In recent camera ranking revealed by Japan BCN for the first half of 2018 (January to June 2018). According to the stats published by the BCN website, Nikon is leading on DSLR category and for particularly this month the Nikon D5300 sales are up then any DSLR model in Japan. But, we do have some good news for Canon also. Canon is currently leading in mirrorless category at Japan BCN rankings.
In the first half of the current fiscal year, the camera was the biggest change compared with the annual share of 17 years. In the lens integrated type, Canon was the top with 27.9% of the market share, but in the first half of 18, Nikon maintained a full lineup on a low price route, with 31.0% surpassing Canon. With Mirror-less SLR, Olympus was top with 27.7% in 17 years, but Canon who put the strongest brand "EOS Kiss" in the lens replacement camera in the first half of the year into mirrorless at the top was in the top position .
Unfortunately, there is no space for Canon this time in DSLR catgory, Take a look at the BCN award Rankings of past year. For sure this year the ranking will change based on the current trend of market.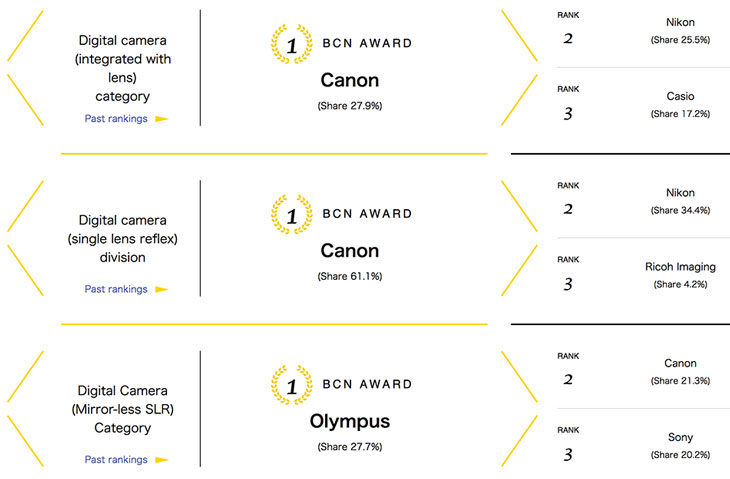 Subscribe thenewcamera YOUTUBE channel for LIVE UPDATES
Stay with us on FACEBOOK | TWITTER | GOOGLE+  to get live news and Rumors