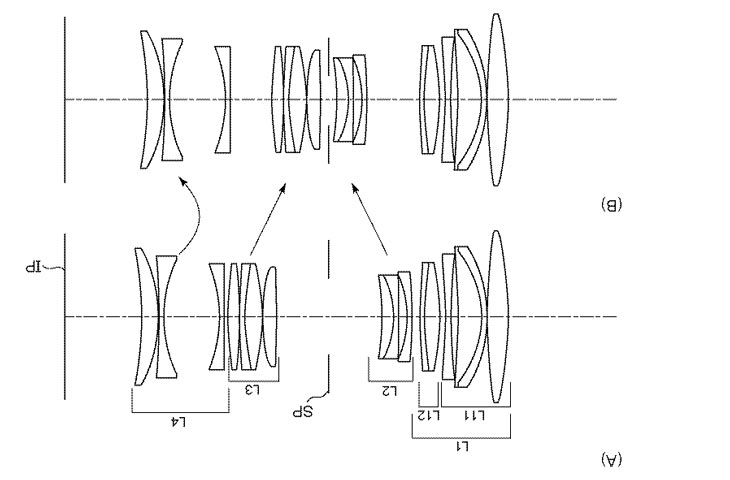 Canon patent a new Macro lens for RF Fullframe Mirrorless camera. The Canon 90mm F2.8L IS Macro Lens patent spooted by Japanes patent hunting website HiLo. BTW, you can look up for more Canon Latest Patents here.
As we all know that Canon Fullframe Mirrorless series have very limited number of lenses. The series will be expended soon with more lenses.
Canon 90mm F2.8L Macro Lens patent details
[Publication number] Japanese Patent Application Laid open No. 2018-205435 (P2018-205435A) click here
[Publication date] December 27, (2018.12.27)
imaging apparatus having the same optical system and [Title of invention]
Canon Upcoming Fullframe Mirrorless Lens RoadMap 2019
Canon RF 28-70mm f/2 L USM
Canon RF 50mm f/1.2 L USM
Canon RF 24-105mm f/4 L IS USM
Canon RF 35mm f/1.8 MACRO IS STM
So, among the list we don't have the 90mm macro lens name.  In general when a patent get published, it takes roughly 1 ot 2 years of time to become a real product.
See More Canon Lens Patent | Canon Upcoming Mirrorless Camera 2019
Help us Directly We are at Patreon
Get Your Products through our affiliates – Amazon | B&H
Stay with us on FACEBOOK | TWITTER |  INSTAGRAM to get live news + Canon rumors 24X7