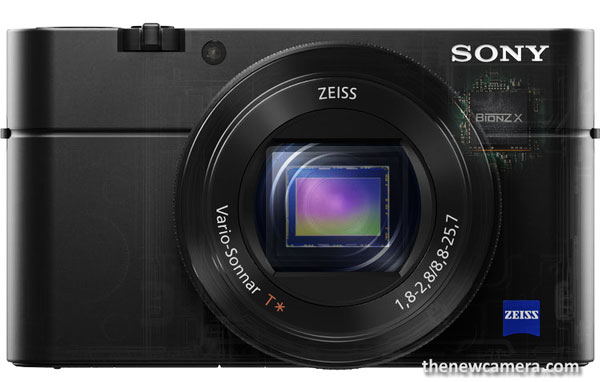 Just few days ago the Sony announced the RX100 IV camera, the camera does contain lot's of new features, take a look at the detailed report created by our expert editors…
New features in RX100 M4
1. Stacked Sensor – What is stacked sensor ? In rough words the light gathering capability of the Exmor CMOS sensor is increased by stacking,.
This sensor's construction utilizes a stacked backside-illuminated design to improve clarity and image quality when working in dimly-lit conditions as well as to increase its sensitivity to a native ISO 12,800. By completely placing the camera's photodiodes over the sensor's processing structure, the light-gathering ability of the Exmor RS CMOS sensor is further improved over previous backside-illuminated devices and faster image processing capabilities are added as well.
2. 4K – The Sony RX100 M4 records 4K videos and the most important part is XAVC S format is utilized to maximize high-bit rate shooting up to 100 Mbps for professional-quality video. The only imitation is the camera can record short 4K clips of up to five minutes, At resolutions below 4K, including Full HD 1920 x 1080p, movies up to 29 minutes in length can be saved.
3. 960 / 1000 fps – Now you can record super slow motion videos with your RX100 M4 camera, 960fps mode allows you to record  up to 40x slower than real time… that's more than enough for capturing every details of an action sequence.  These slow motion clips are recorded at 960 fps, 480 fps, or 240 fps and can then be played back at 1920 x 1080, in 60p, 30p, or 24p, when the camera is set to NTSC. For PAL, slow motion clips are recorded at 1000 fps, 500 fps, or 250 fps and can then be played back at 1920 x 1080, in either 50p or 25p.
4. DRAM Chip – The high speed signal processing and DRAM memory chip work together to enable more than 5x faster readout of image data3 and are responsible for a variety of standout features that have previously been available in only a select few professional-level video cameras. These impressive capabilities include 40x super slow motion video capture at up to 960 fps4,5, an ultra-fast Anti-Distortion Shutter with a maximum speed of 1/32000 second, high resolution 4K movie shooting6 and more.
5. Anti-Distortion Electronic Shutter – With the introduction of electronic shutter the camera can now shoot upto 1/32,000 second, introduction of electronic shutter minimizes distortion caused by "rolling shutter". The biggest advantage of having 1/32,000 shutter is You can easily capture properly exposed images @ F1.8 aperture during sunlight, This is achieved by a combination of the 1/32,000 second shutter speed and a built-in, three-stop ND filter which allows photos to be shot under extremely bright light at a maximum of EV19 with a fully open aperture setting.
The above mentioned are the 5 major improvement done by Sony in its recently announced RX100 IV camera, will you buy the new camera ? share your thoughts with us.
Buy Sony RX100 M4 Camera from B&H and Amazon